Call Me Widget
The Call Me Widget section consists of a tool that allows you to test phone calls using any phone to call a specific number.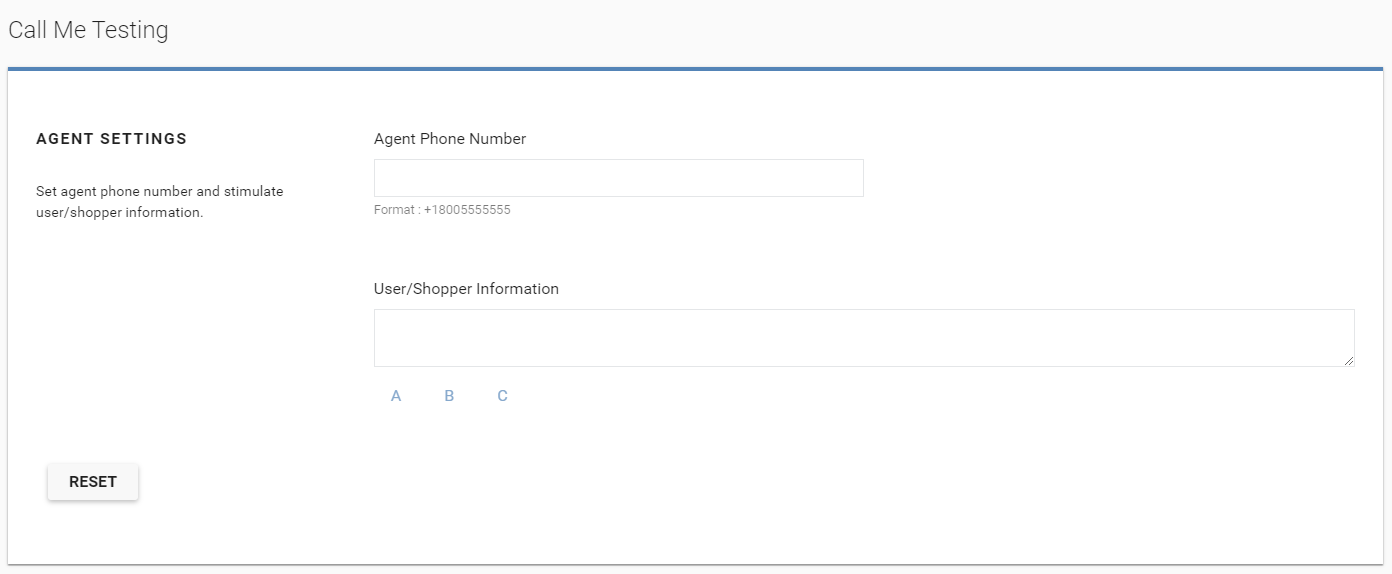 Set Agent Phone Number is the phone number you will be using to make this phone call. This can be a personal phone number or work phone number. Enter the number that you will be using following the format listed.

Simulate a user's information will be fields that will represent what kind of customer you will be calling.

The Reset button will clear the fields.
The Don't Wait In Line box is where you enter the phone number and it will simulate a phone call using Orbee's test line. Click Call Me when you are ready to test out this tool.
Last Updated: May 29, 2020 4:43 PM
The next section will be the Text Me Widget.