The Calls Tab
The Calls tab consists of four sections: Call Reports, Manage Numbers, Call Me Widget, and Text Me Widget.
Mini Navigation Bar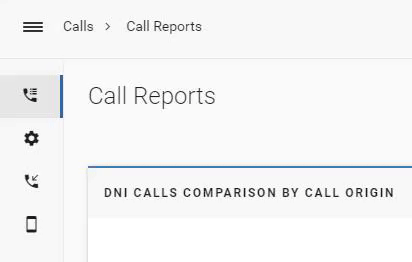 The first item on the

Calls tab is the mini navigation bar.
If you click on the three lines, you will see an expanded version of the mini navigation bar with the titles of each section.
To minimize the mini navigation bar, click the arrow pointing left.
The mini navigation bar features the following sections:
The next tab on the Orbee Platform will be the Emails tab.
Last Updated: June 10, 2020 3:24 PM
The first section of the Calls tab is the Call Reports section.