This article explains the difference between call tracking and DNI.
Call Tracking

Call tracking is a digital marketing and analytics tool. Call tracking is used to analyze incoming calls from your shoppers, whether it is through manual call tracking numbers or through dynamic number insertion.
Manual Call Tracking Numbers
Manual call tracking numbers are used to place on ad campaigns that may need a static phone number.
Examples of when to use manual call tracking numbers include billboards, television advertisements, and banner advertisements.
Your dealership can also use manual call tracking numbers for websites that are typically used on mobile (Yelp, Google My Business, etc.)

For example, if a user views your dealership using Yelp on a mobile device, they may call the dealership without going to your website.

Manual phone numbers can be created using the Manage Numbers section of the Platform.
Dynamic Number Insertion
Dynamic Number Insertion is an additional feature for call tracking. DNI allows for the phone numbers on your website to automatically change based on the channel your visitor came from.
If the Orbee script is installed on your website, we can enable DNI. By providing to Orbee which phone numbers located on your site that you would like to dynamically change, we can automatically obtain phone numbers for the source/mediums you would like to track.
How they relate and how they are different
Dynamic Number Insertion and call tracking relate because Dynamic Number Insertion is a feature that allows call tracking to be possible.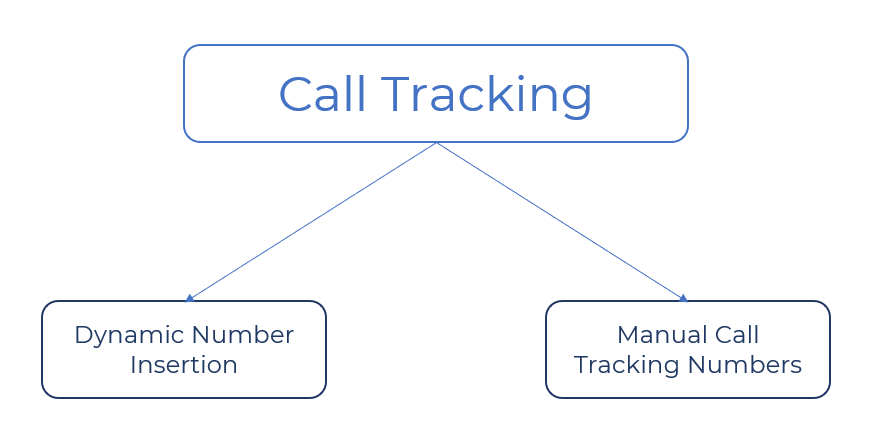 DNI and manual call tracking numbers make up call tracking. DNI is meant for website visitors whereas manual call tracking numbers are for static or offline sources.
Last Updated: Mar 18, 2020 2:43 PM