Contact Us
Have a question?
To contact us, you can check out the Contact Us page.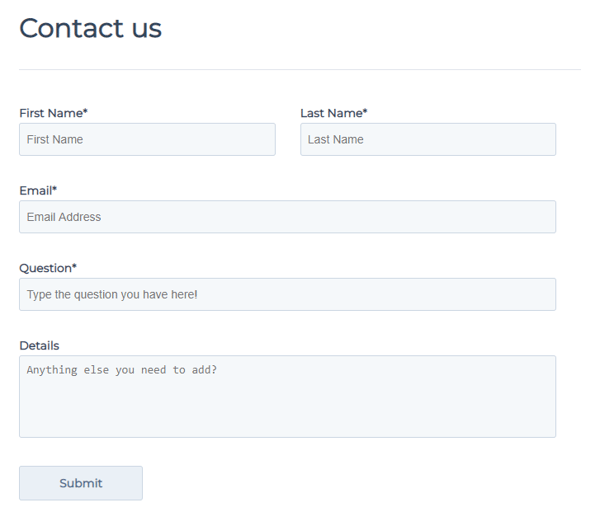 This page will help you create a ticket and from there, an Orbee representative will reply to any questions you may have regarding Orbee Auto or the Knowledge Base.
At the top and bottom of every page on the Knowledge Base, there is also a Contact Us link, which will also lead you to the form shown above.
Our ChatBot
You can also go to the Platform page and set up a meeting using the OrbBot.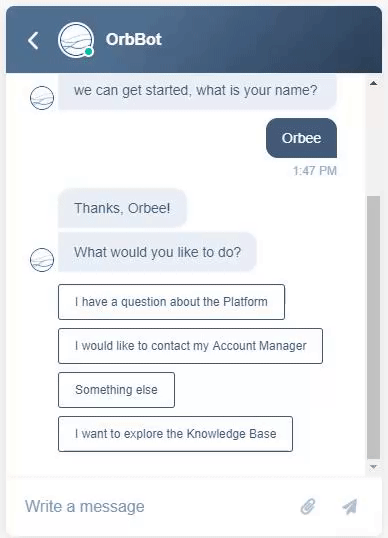 Last Updated: Jan 27, 2020 10:19 AM