This article goes over the Email Templates section on the Platform.
Email Templates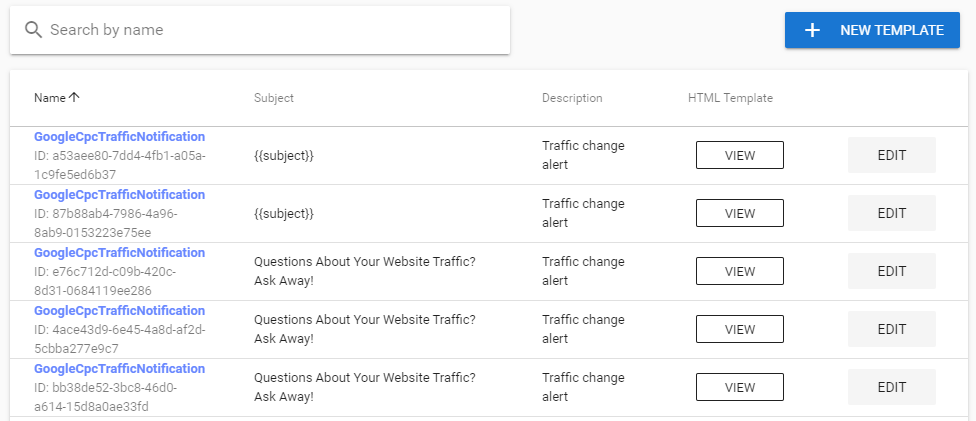 The Email Templates section of the Emails tab shows you a list of the email templates. This section provides a space for your dealership to upload email templates to send out.
The table shows the Name (of the template), Subject, Description, and the HTML template.

The Name will display the name and ID of the template.
The Subject will show the subject of the email that is being sent.
HTML Template will allow you to view and edit the template.

At the top right of this section, you may add a new template by clicking the button.

When you click the + New Template button,

You may also search for a template by its name by using the search bar at the top.

The next section of the Emails tab is Exported Reports.