How To Share Access To Your Verified Domain With Orbee
Once your domain is verified, here is how you can share access to your verified domain with Orbee:
Once your domain has been verified by Facebook, the ability to Assign Partners will appear.
Navigate to Facebook Business Settings using the following link: https://business.facebook.com/settings/
To assign the domain to Orbee, first click on Assign Partners, and then a popup window will open
Enter Orbee's Business ID: 1619997031355158 in the space provided, and then click Next to complete the process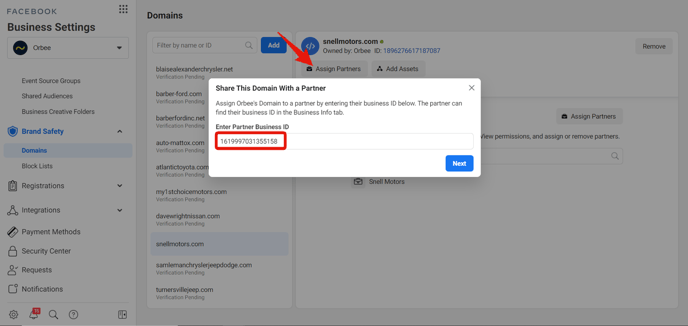 Remember, Orbee is always here to help! If you get lost at any point throughout this process, feel free to reach out.