This article will show you how to find your Customer ID Number in Google Ads
You will first need to create a Google Ads account before finding your Customer ID number.
Finding your Customer ID Number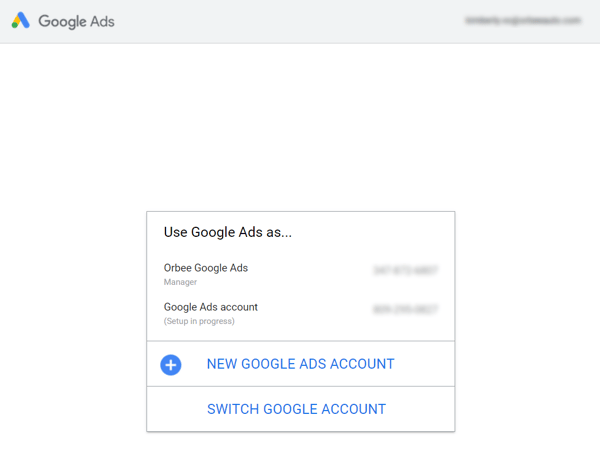 Go to ads.google.com. Click Sign in at the top right of the page.

Select your Google Ads account.
Once you have selected your account, you will be sent to the Overview page on Google Ads.

To find your Customer ID, you will need to click the question mark icon (1) located at the top right of the screen, and you will be able to see it in the drop-down menu located near the number 2, labeled as "Your manager account customer ID."
You will need to give this Customer ID number to your Orbee representative in order to link your Google Ads accounts with Orbee's MCC. From there, they will add your account and you will receive a verification email.
Last Updated: June 3, 2020 12:39 PM
If you have any other questions, please feel free to contact us at Orbee.