The Integrations tab allows your dealership to connect your third-party accounts to the Orbee Platform.
*Note: This tab on the Platform is currently in beta, which means that we are perfecting this tab for you. This also means that we are working towards adding more integrations for other vendors and platforms to make your experience on the Orbee Platform seamless with others.
Integrations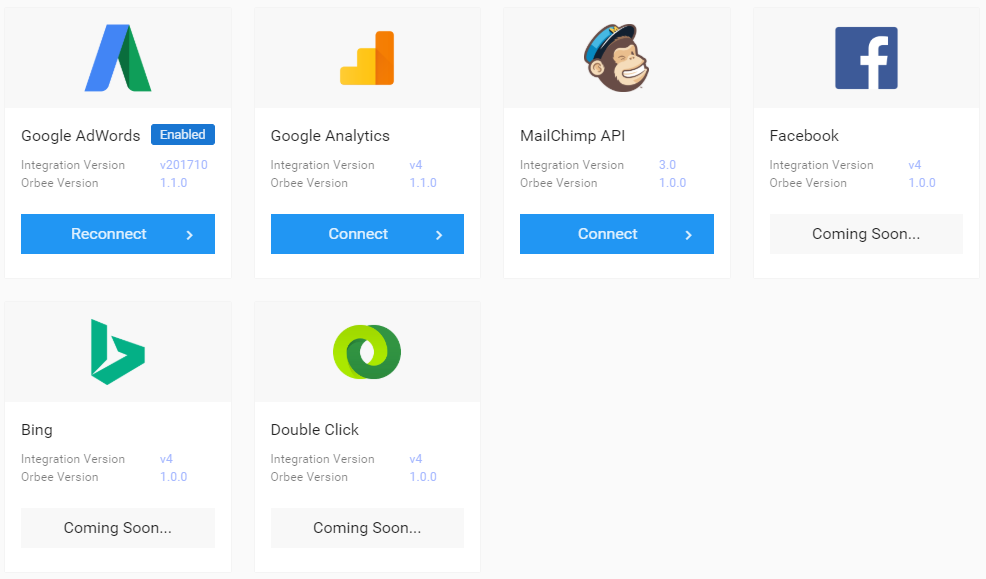 We currently have three integrations:

Google Ads
Google Analytics
MailChimp

We are working on integrating with:
Facebook
Bing
Double Click

To connect your third-party account to Orbee, click the Connect button.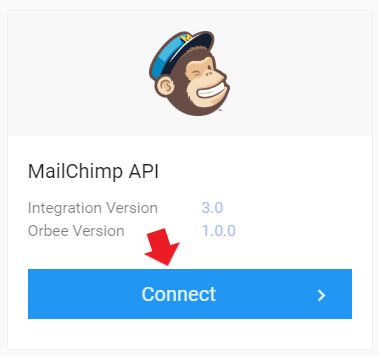 You should have an email/username and password to your account from the third party, of which you will enter in the window to log into the account, thus connecting it to the Orbee Platform.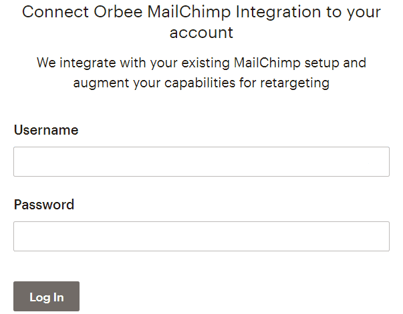 After logging into your account, the Integrations page will show you if the third-party account is enabled. It should also give you the option to reconnect.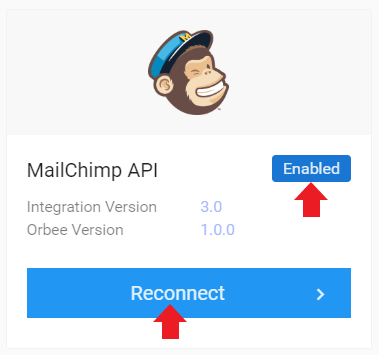 It will also show you the Integration Version and the Orbee Version of the specific integration.
Last Updated: Jan 27, 2020 10:22 AM
After the Integrations tab will be the Website Manager tab.