The Inventory Tab
The Inventory tab displays your car dealership's current inventory and in turn, will provide tools to manage and view your inventory metrics.
There are several sections that include: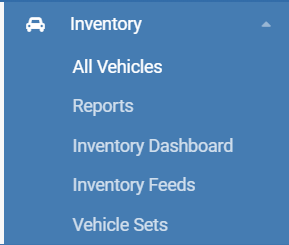 The next tab on the Orbee Platform is Calls.
Last Updated: June 10, 2020 10:29 PM
The first section of the Inventory tab is All Vehicles.