The Website Manager will show you a list of your website's live pages.
Website Pages

Here, you will be able to see:

The URL
Whether or not the page is active
If the page is reachable
The tag(s) for this page
How frequently we receive the page update
The last time the page was updated

If you would like to find a specific webpage, there is a search bar at the top right of the table.
To change the number of rows per page, you can click the drop-down menu near Rows per page and select the number of rows you would like to view per page.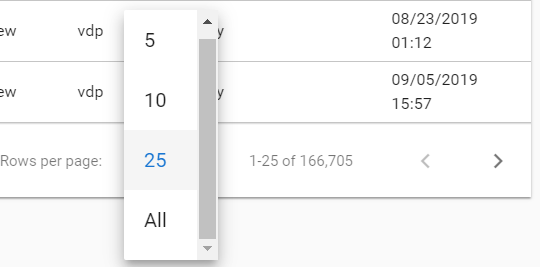 To go to the next page, click the > icon. To go back a page, click the < icon.
Last Updated: Dec 9, 2019 4:22 PM
The next section of the Website Manager is Personalizations.