This article will explain the process of setting up Website Retargeting Emails for your car dealership.
Website Retargeting Emails help remind your shoppers that they were recently looking at a car on your website. If you would like to read about how the process works, check out how Orbee sends website retargeting emails.
To begin this process, an Orbee representative will contact you and ask for the following requirements:
Dealership Logo: the dealership logo needs to be in the .png file format and also needs to be transparent
Desired Header Color: the color should be a hex code; default color is gray (ex. #ffffff is white)
Dealership Slogan: a slogan is not required for your Website Retargeting Email
Inventory Feed with Images and Vehicle Price: if your inventory feed does not include images, the email will not be sent to your shoppers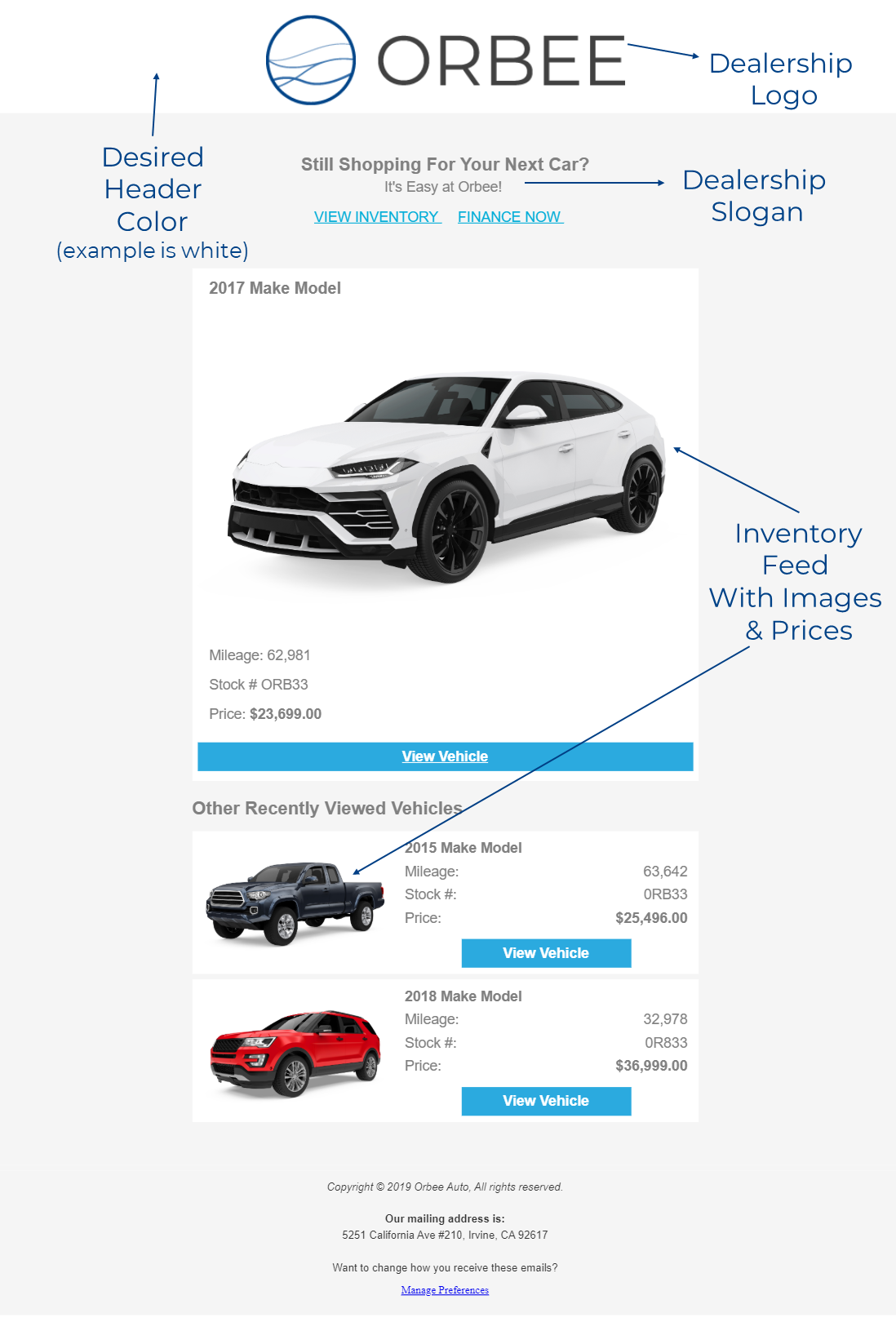 You should get a confirmation message from an Orbee representative once the website retargeting emails are active.
Last Updated: Jan 27, 2020 10:19 AM
If you have any questions about Website Retargeting Emails, please feel free to contact an Orbee representative.