Introduction to the Platform
Orbee Platform User Menu
This article goes over the Platform's user menu.
In this article
Edit Profile
To edit your profile on the Orbee Platform, you will need to click the icon with the initials on the top right. Click Edit Profile.

You should see the following page: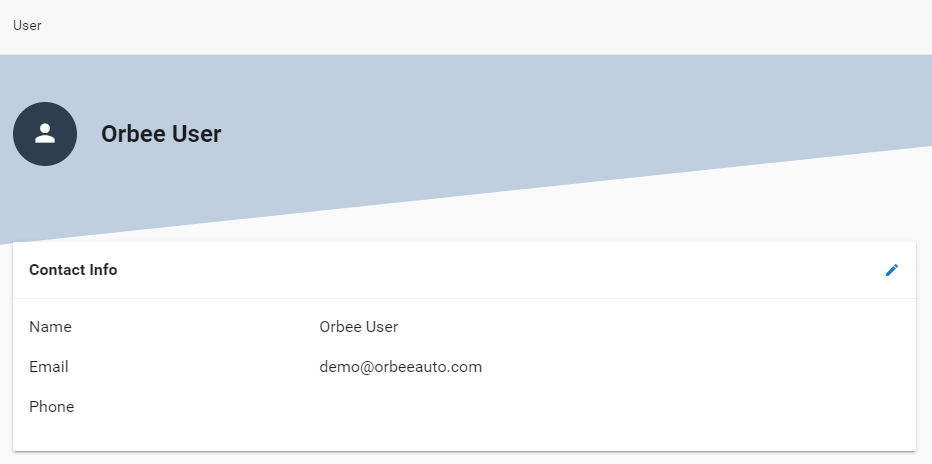 You will be able to edit the name, email, and phone number for this account by click on theicon.
Once you finish editing, click . If the information was edited successfully, it will show a notification on the top-right corner with:

Logout
To logout, click the user icon on the top right, and select Logout:

To log back in, check out logging in to your Orbee Platform account.